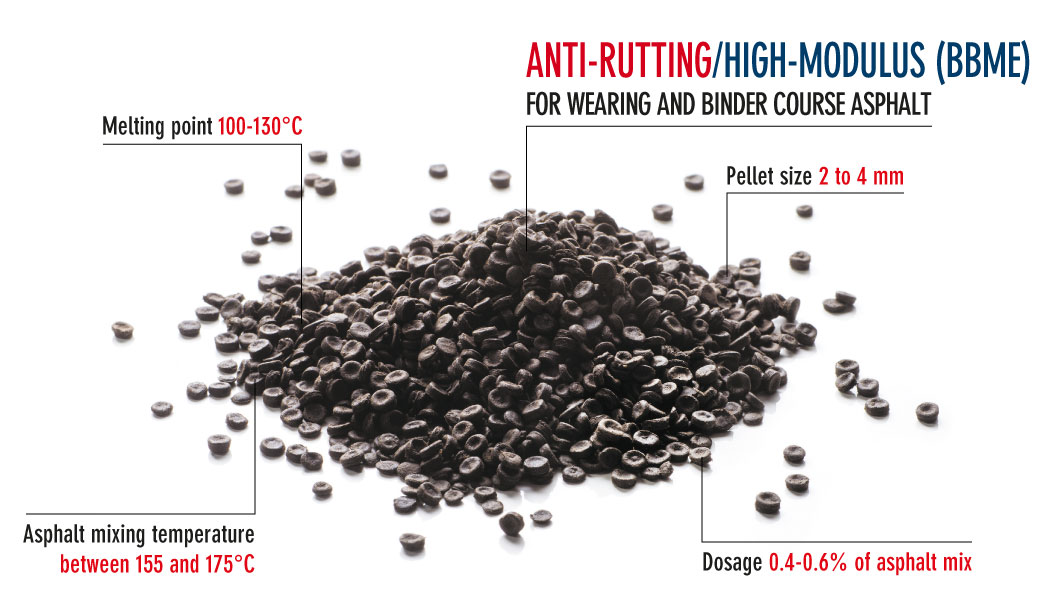 Main advantages

Significantly improves pavement rutting performance and elasticity modulus of wearing course asphalt mixes.
Retains the fatigue of the original bitumen.
Easy to transport, store, (flexible usage and 
simplified dosage).
Extended pavement lifespan.
Cost reduction.
Rutting depthNFEN 12697-22
Formulation including river stone + 6% of 50/70 bitumen
Increase of modulus and stability of fatigue.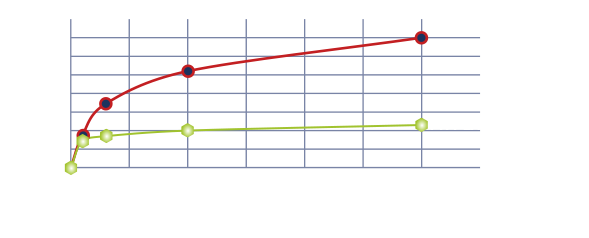 Priority fields of application

BBME (NF EN 13108-1) - BBM (NF EN 13108-1) - BBSG (NF EN 13108-1) - BBA (NF EN 13108-1)